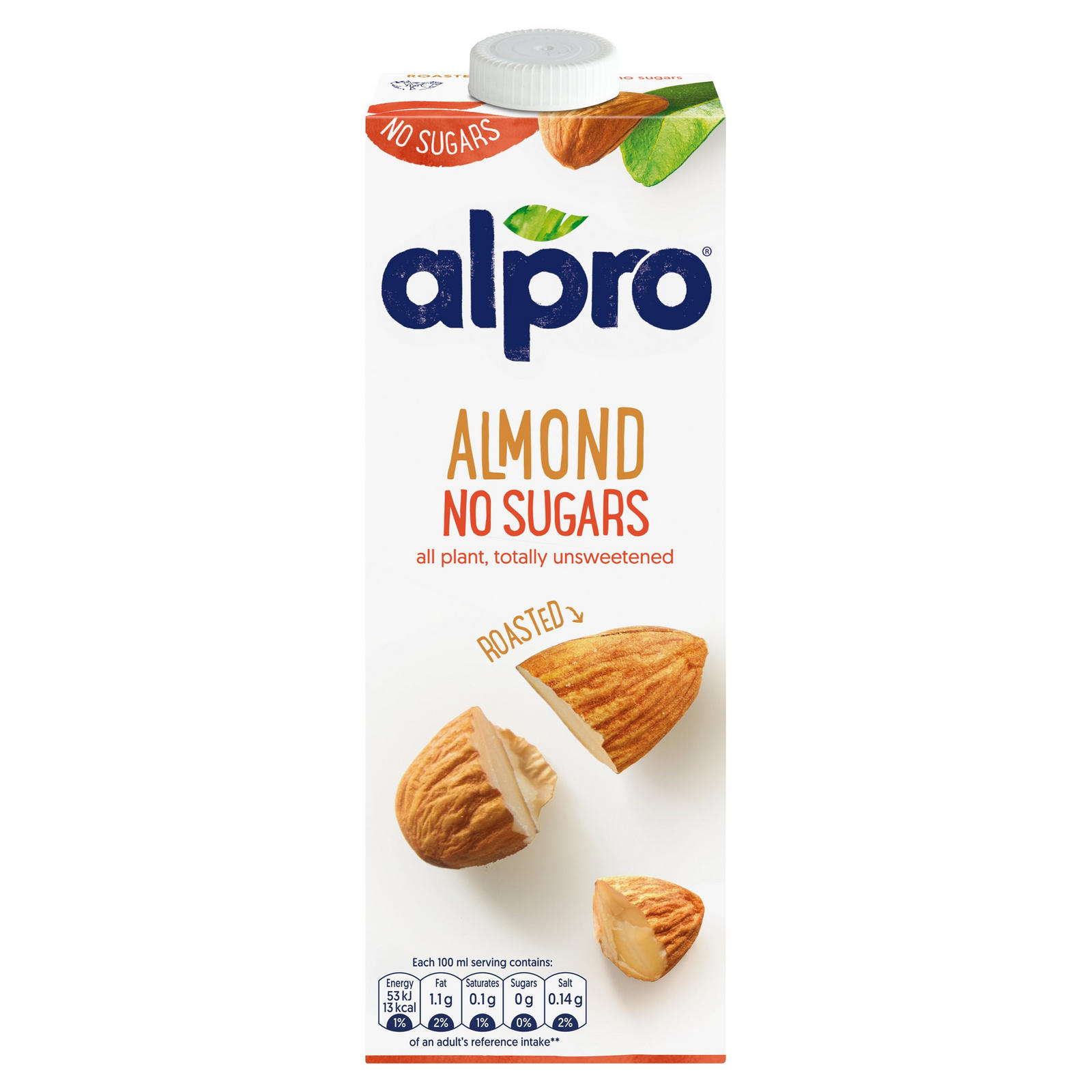 Almond milk is growing in popularity here in the UK. There seems to be a growing number new almond milks coming to our shelves. This should come to no surprise for US readers – whose almond milk sales soared to $1.2 billion last year! To keep inline with the trend, I picked up a carton of Alpro Almond No Sugars from Sainsbury's for the bargain price of £1.
With my first taste of Alpro Almond, I was a little disappointed with it's lack of almondy-taste. I would describe the flavour as 'mildy nutty'. If I didn't know it was almond milk, I don't think I would be able to pick out almonds as the main ingredient. It had a faint pleasantly aroma of roasted nuts, however this I didn't make up for the artificially sweet lingering aftertaste.
I prefered to pour Alpro Almond milk into a cup of coffee. It didn't make the coffee nutty, but it added a nice burnt touch. It only slightly separate from the coffee and the yellowness of the almond milk didn't show through. As the liquid was pretty water-y, unlike some oat milks I have tried it didn't thicken or add any creaminess to the brew.
It is no surprise that almond drinks are a popular non-dairy choice, as they are soy, lactose and gluten free. Alpro Almond no sugars contains 0g of carbohydrates and sugars and is only 13Kcal per 100ml – making it a popular choice for dieters. Moreover, each glass is fortified with calcium and vitamins D, B2 and B12.
Overall, I think the taste of Alpro Almond is too mild for my taste. I would only pick it up if I fancied giving my coffee a little edge for a week. If you are a fan of slight nutty flavours though, I would recommend giving it a try.